Todd Gurley is Stealing Money From the Los Angeles Rams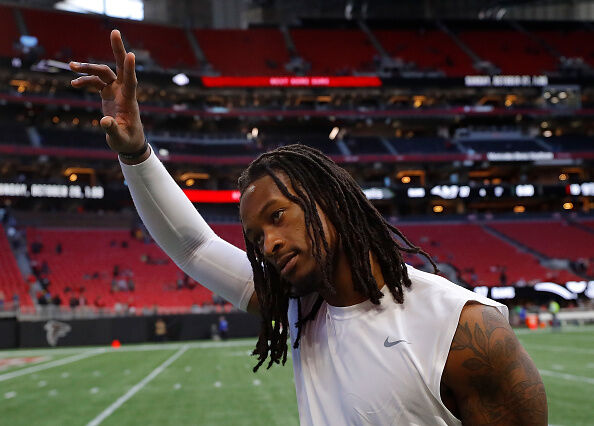 Ben Maller:

"Todd Gurley is a ghost. He had zero rushes in the fourth quarter on Sunday. He's a $45 million running back! After the game he was asked if he wanted the ball more in the second half… His answer? 'No, not really. I'm kind of used to it.' That was a guy who got PAID and now the Rams are getting PLAYED. What a waste. Do you think Walter Payton, Bo Jackson, Emmitt Smith, or Eric Dickerson said that back in the day?? Gurley is a lazy guy who doesn't want the ball. If he's hurt then go on the Injured List and get out of here. He's got no fighting spirit and this is an embarrassment. This is an indictment on the Rams front office too. Is that not a loser's attitude?"

(Full Audio at Bottom of Page)
Listen to Ben Maller explain why Los Angeles Rams running back Todd Gurley has the NFL's worst contract, as the former All-Pro who was once considered the game's finest running back, has suddenly become an afterthought in the Rams pass-happy offense.
After signing a four-year, $60 million deal ($45 million guaranteed) with the team in the summer of 2018, at the time the most lucrative running back deal in the league, Gurley's health has deteriorated with the onset of arthritis in his left knee, and his workload has felt the consequences.
Gurley is only averaging 53.5 rushing yards per game in 2019, and is on pace to rush for just 856 yards.
Check out the audio below as Ben details why Gurley's aloof postgame quotes show why he's already checked out on the season, and why the Rams should be terrified that Gurley could be done as a Pro Bowl back.

FOX Sports Radio
Want to know more about FOX Sports Radio? Get their official bio, social pages & articles on FOX Sports Radio!