Why Trading For Jalen Ramsey Would Win the Chiefs the Super Bowl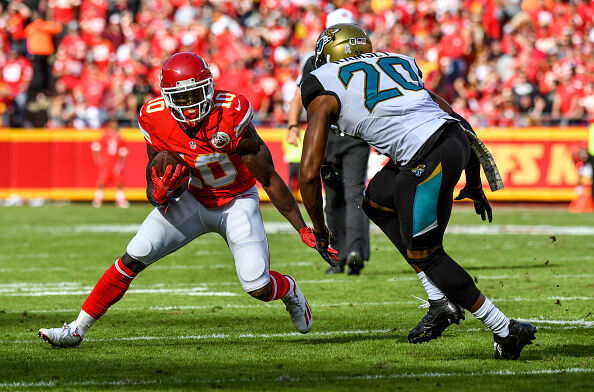 Clay Travis:

"Patrick Mahomes has now ascended to a level where we don't need to even sit around and worry who his wide receivers are… Would the Jaguars be open to a Tyreek Hill and a second round pick trade for Jalen Ramsey? If you watched the Chiefs game against Lamar Jackson, twice in that game which made it even remotely close, Jackson through up two wobbly garbage passes; one on 3rd and 15 and the other one on 4th, that would have been intercepted at least 95% of the time in the NFL. Both were caught and illuminated the largest issue facing the Chiefs. If you're going to get past Tom Brady, you have to get better in the secondary."

(Full Audio at Bottom of Page)
Listen to Clay Travis explain why he believes the Kansas City Chiefs should make a serious run at acquiring All-Pro cornerback Jalen Ramsey, who has demanded a trade out of Jacksonville.
Even though Ramsey is going to demand a new contract in pursuit to make himself the league's highest paid cornerback, he's only 24-years-old and is already the league's best cornerback anyway.
Clay says Patrick Mahomes has already proven he can lead a high-flying passing attack no matter what the personnel is, and says the Chiefs should offer Jacksonville Tyreek Hill and a second round pick for Ramsey.
Check out the audio below as Clay says Ramsey is the piece the team desperately needs if they want to knock off Tom Brady and the Patriots atop the NFL's summit.

Outkick the Coverage with Clay Travis
Want to know more about Outkick the Coverage with Clay Travis? Check out Premiere Networks!
Read more