Joel Klatt Thinks Jim Harbaugh Will Leave Michigan After This Season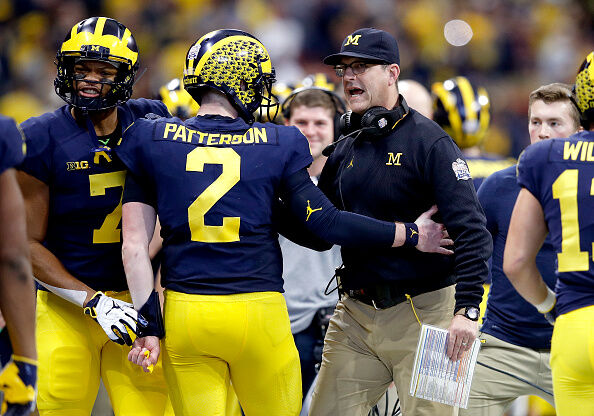 Joel Klatt:

"Something in me just doesn't see the same urgency and fire in Jim Harbaugh that we saw in the first couple of years. He used to have that saying 'We're going to attack the day with an enthusiasm unknown to mankind' but that's not there anymore… Michigan is a team that's not very good right now… If I had to bet any amount of money, I would bet that Harbaugh is not the coach next year."

(Full Audio at Bottom of Page)
Listen to Fox Sports college football analyst and color commentator Joel Klatt explain to Clay Travis why he's jumped off the Jim Harbaugh bandwagon at Michigan, as Klatt used to furiously battle with Clay after Travis memorably called Harbaugh the 'Most Overrated College Football Coach in History".
At one time one of Harbaugh's biggest defenders, Klatt said the tides began to change last season when Michigan was brutalized in Columbus, 62-39, when Michigan strolled in 10-1 and ranked fourth in the country.
A month later and Michigan was humiliated again in the Peach Bowl by Florida, 41-15.
A season later and the Wolverines are still in a comatose, beating Army at the buzzer at home, and then being eviscerated by Wisconsin in a game that was once 35-0 late in third quarter.
Harbaugh is now 1-9 versus top ten opponents, 1-6 against ranked opponents on the road, 0-7 as an underdog, 0-4 versus Ohio State, and winless in his last 3 bowl games.
Check out the audio below as Klatt says he doesn't see the same classic fire in Harbaugh as he used to, and in Year 5, believes Harbaugh is nearing his final months as the head coach of the Wolverines.

Outkick the Coverage with Clay Travis
Want to know more about Outkick the Coverage with Clay Travis? Check out Premiere Networks!
Read more