Clay Travis Ranks His Top 10 College Football Teams After Week 5 (9/30)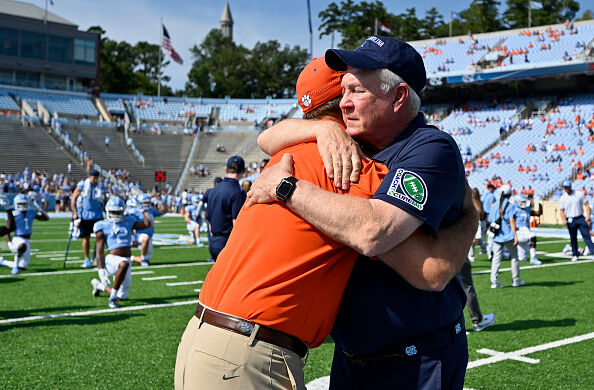 September 30th: 10 Best Team in College Football According to Clay Travis
"I judge teams entirely based on what we've seen on the field, not what I EXPECT to see." (Full Audio at Bottom of Page)
10. Penn State (4-0)
9. Notre Dame (3-1)
8. Wisconsin (4-0)
7. Florida (5-0)
6. Oklahoma (4-0)
5. Alabama (5-0)
4. Ohio State (5-0)
3. LSU (4-0)
2. Georgia (4-0)
1. Auburn (5-0)
Biggest Takeaways from Week 5:
"Yes, Notre Dame lost on the road by six to Georgia, but I'm not sure many teams could be closer to Georgia than Notre Dame was.They got a nice win over Virginia."
"Wisconsin was not very good against Northwestern and they could have very well lost that ugly game."
"Auburn has beaten Oregon, has won on the road against Texas A&M, and we saw the devastation against Mississippi State. I think they are as good of a team as any in the county right now."
"Is there even a top 50 team in the ACC behind Clemson? They aren't getting a mulligan like everyone else if they lose."
"I don't think Alabama or Clemson have looked like one of the top four teams in college football, I'm just not sold on that Alabama defense. Tua is the best quarterback in college football by a substantial margin from a purely passing perspective, but definitely that defense is going to have some issues."

Outkick the Coverage with Clay Travis
Want to know more about Outkick the Coverage with Clay Travis? Check out Premiere Networks!
Read more